Leather Dice Bag - Mixed Colors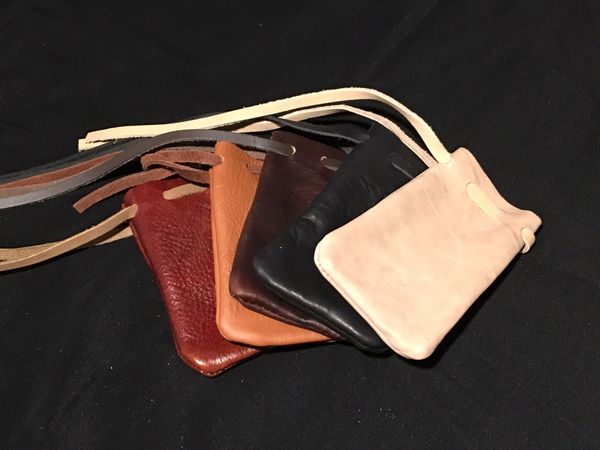 Leather Dice Bag - Mixed Colors
Store your dice in style with these high-quality full grain leather bags. Bags will be picked at random, but are pulled from a variety of brown, black, tan or similar colors.
These bags are handmade in the USA and vary slightly from bag to bag. They measure approximately 2.5" wide by 5" tall. They each have a leather cord that can be used to close the pouch or tie the bag to your waist or backpack.
* Receive one of these bags free when ordering 5 or more dice!