Solid Copper Dice - Skull Design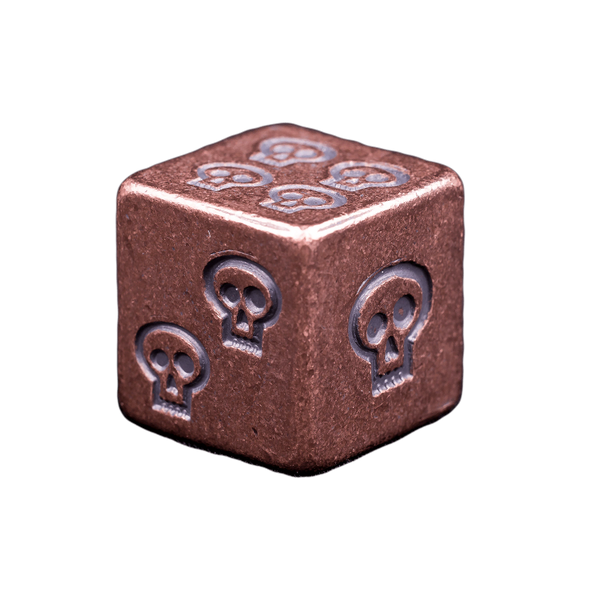 Solid Copper Dice - Skull Design
Handcrafted pure copper dice with Skulls signifying the numbers stamped on each side of the dice.
Product Specs:
Quantity: Individual Dice
Design: Skulls
Material: Solid Pure 999 Copper
Size: 16mm
Orders of 5 or more dice get a FREE gift of a full grain leather dice pouch!
---
Each of these dice are handcrafted out of solid 999 pure copper. We start off with an extruded copper piece, cut it down to size, and sand each one till it's a perfect cube with smooth edges, measuring just over 16mm. The design is hand stamped onto each of the 6 sides. The dice is then dipped in a solution that oxidizes the copper, followed by more sanding and polishing to bring back the distinct copper luster to all the surfaces. This leaves just the darker look on the numbering/design parts, giving it a nice contrast and aged look. The final step is applying a thin coating to each dice to make sure that the look lasts as long as possible when being used.
Since each of these dice are hand made, they will vary slightly from dice to dice. They have about the same roll consistency as standard plastic injected dice, but are not made to be precision machined dice with casino quality results. These high quality dice are in mind for the avid collector and the true game enthusiast.