Solid Copper Domino Set - Traditional/Viking Design - 9x9 Upgrade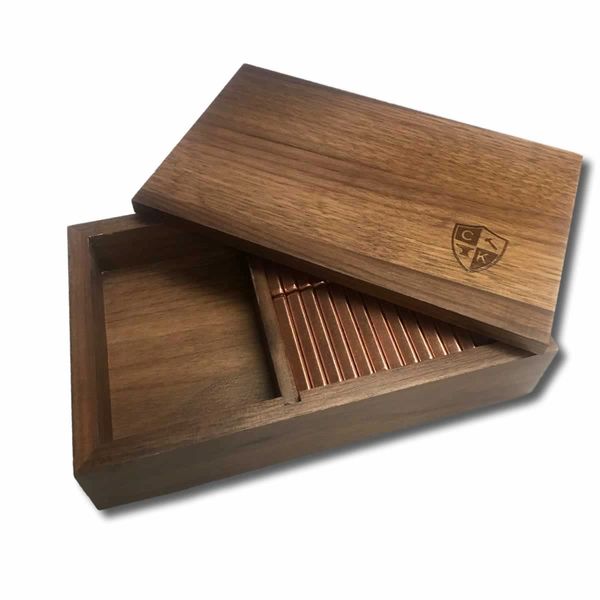 Solid Copper Domino Set - Traditional/Viking Design - 9x9 Upgrade
Add on to your existing copper Double 6 set with this 9x9 expansion box! Available in both 1/4" & 1/2" thick tiles.
Make lifelong memories during your family game nights with a domino game set that can be passed down for generations! These handcrafted, pure copper domino game pieces don't only look amazing, they're designed to last a lifetime!

These, "Old World" inspired dominoes are individually handcrafted from solid, pure copper. They are each sanded, stamped front & back, and given and antique polish to bring out the design with a stunning contrast. These dice not only have antibacterial properties from the pure copper, but are sure to stand the test of time, allowing them to be passed down from generation to generation.
Each set is housed in a custom made solid walnut box with the Copper Kingdom logo burned into the top. Standard tile size is 1" x 2" x 1/4" thick, but can be upgraded to 1/2" thick tiles.