Solid Oak Cribbage Board - Traditional Two Lanes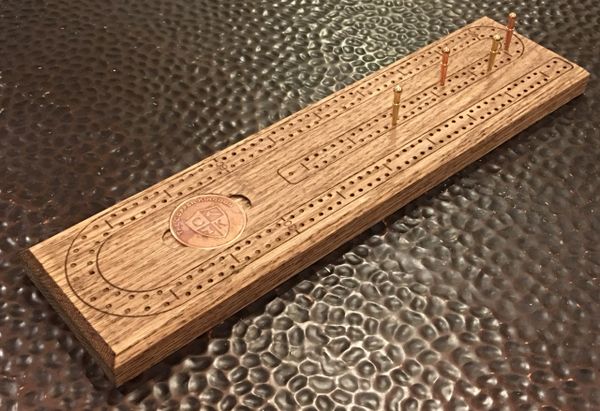 Solid Oak Cribbage Board - Traditional Two Lanes
This cribbage board is sure to be an impressive display piece. These boards are made out a single piece of Premium Red Oak. Each board also has a milled section to house the solid copper and brass pegs, that is covered by a solid copper coin. Four solid copper and four solid brass pegs are included!
The board measures 3 1/2" wide and is 14" long.

*** PLEASE NOTE: These Boards are currently being designed. Boards will be ready for shipping around May 2018.