Solid Oak Cribbage Board with Copper Tile Inlay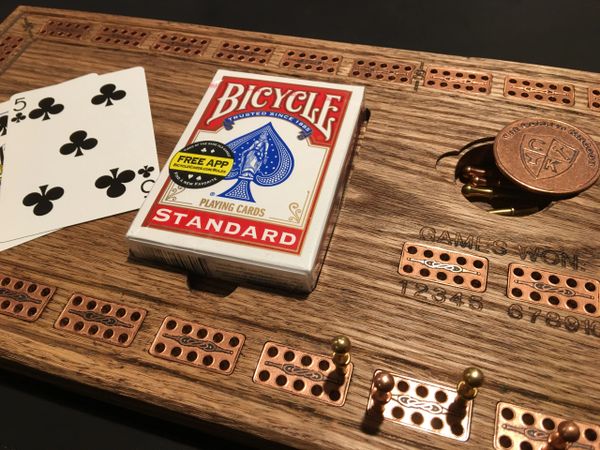 Solid Oak Cribbage Board with Copper Tile Inlay
This cribbage board is unlike any other and is sure to be an impressive display piece. These boards are made out a single piece of Premium Red Oak and inlayed with 26 Solid Copper Bars for use on the cribbage track as well as a score keeper. This board also has a milled section to house the solid copper and brass pegs, that is covered by a solid copper coin. Four solid copper and four solid brass pegs are included! The center of the board has a recessed pocket designed to hold a standard deck of cards (cards not included).
The board measures 7 1/2" wide and is 14" long. This board also features an area to have optional custom engraving put on the top left (the example board shown was done with the name, "Anthony" engraved).

*** PLEASE NOTE: These Boards are currently being designed. Boards will be ready for shipping around May 2018.