Solid Walnut Wood Game Box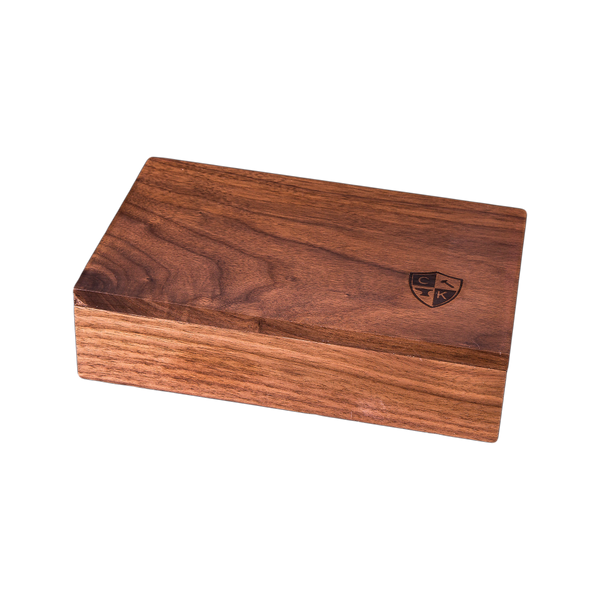 Solid Walnut Wood Game Box
Crafted out of beautiful solid walnut wood, these boxes proudly store your pieces. They are designed to hold a full domino set, but are great for housing cards, dice, jewelry & other trinkets. The inside has a center divider that can be removed to house larger items. These sturdy boxes are made to hold weight and crafted out of 3/8" walnut.
These box interior measures:
7.2" x 4.1" x 1.0" deep.
* Custom engraving can be added to the bottom of the box.