Thick Leather Gaming Mat - Designed for Metal Dice - 9" x 12"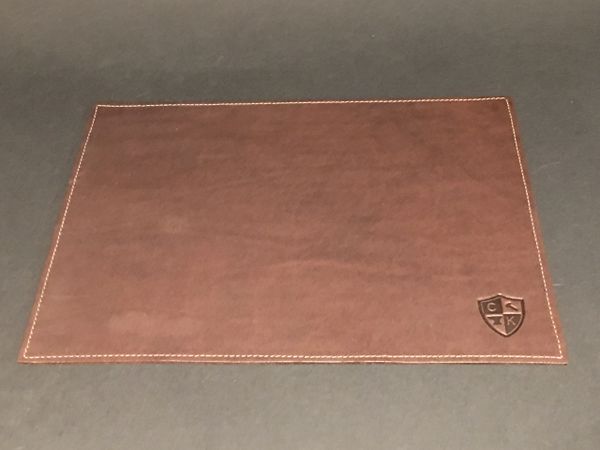 Thick Leather Gaming Mat - Designed for Metal Dice - 9" x 12"
There's something to be said when you open your dice bag and unveil your collection of unique metal dice. The weight, the feel, the look, metal dice just have a way of exuding a level of confidence. They show your opponents that you're fierce and not a force to be reckoned with! Simply using various metal dice in your games can really enhance the experience, however as we all know too well, they really can take a toll on your wooden table or gaming surface.

Protect your Table!
As a creator of metal dice, we understand the frustration this, "brings to the table", literally! To help battle this problem, we have designed a durable Premium Leather Dice Mat. These mats are constructed out of very thick, Full Grain Leather and are made to absorb the damaging impact that metal dice can have on surfaces. Unlike a rolling tray, these are not designed to contain the dice, and will not effect the outcomes of your rolls. They are made to create a designated pad for the impact of the dice.

Sizes & Features:
This is our standard size dice mat which measures 9" x 12". They are designed for games that require a little less room or are perfect to use as an individual mat for each player. Each of these dice mats are each made out of one solid piece of premium cut leather. The boarders are all sewn and the edges are treated to ensure they last a lifetime! Each mat will come with a leather strap with a brass button so the mat can be rolled up for storage or transport. The mats are stamped and burned with The Copper Kingdom shield logo, showing the quality craftsmanship behind this product, just like we have with all our others.